***Hi and welcome to everyone looking for Verily Victoria Vocalise's Post Comment Love, I'm hosting this week,  while Vicky takes a little break. *****
It's been a blinder of a week on Mum in a Nutshell with record statistics thanks to my C V for a Mum of Boys post which I wrote after reflecting on all the bonkers things I do as a mum on a day to day basis which have become a completely normal part of my life. It's only in hindsight that you realise how different things  have evolved over the years. I'm sure most of it applies to mum and dads of girls too so please don't think I was singling mums and sons out, I just wrote it from my own perspective.
As a mum of three I try to keep things balanced between them all on Mum in a Nutshell, so along with my  post on how to (quickly and cheaply) entertain a 1 year old  , I shared a Captured Moment of Tween (to balance out my cruel Wicked Wednesday post!) He's had a full on and emotional week attending a few taster days at his new secondary school and getting his SATS results. It's only for the fact I have Baby R that has stopped me being an emotional wreck knowing I won't have any more school sports days, school runs and school plays. Saying that , Teenager has escaped this week but I have full plans to get him some airtime next week!
Anyway, less of me and back on with the show.

If you are a regular linker then it would be great if you spread the #PoCoLo word. However, if you are new then welcome! Post Comment Love is all about sharing posts which you have written this week which just haven't got the attention they deserve and, with them all in one place, we can help each other share the comment love. This is one of the easiest links EVER. You don't have a 'special theme' to have to write about, the post can be personal, sponsored, a photo, a review, a competition, your own linky, something you've linked to a linky….WHATEVER you like – it's one you've already written this week! If you want some publicity and attention, then you are in the right place!
Please make sure you go across and comment on at least two other linkers posts. Linkys work if everyone supports each other 🙂 then spread the #PoCoLo about this link up on Twitter. The post you link up has to have been written in the last week. The link will go up every Friday at 6.30am and close on Sunday evening at 8pm.
Don't forget our #SoFoLo community on Google + and our #PoCoLo Facebook group where you can come and post your PoCoLo post for some more shares as well as any of your social media accounts of yours that need more followers.
Vicky has a list for the Newbie Showcase running into March 2016. If you would like to be featured then please email her at [email protected] so she can put you on the rota. Remember, your blog needs to be under a year old to feature from the time of sending your email to her.
This week's Newbie Showcase is Karen from Mini Travellers, here's what she has to say;
Hi I'm Karen from Mini Travellers!On 19th June last year, whilst sat by the pool at Mousses in Greece me and hubby chatted about the idea of me starting a blog and decided why not! Let's give it a go. I had spent ages before we booked Mousses, searching the internet for places that would suit us and had actually booked Mousses based on a recommendation from the Trunki Files.I can't quite believe what has happened in just one year. I have made some amazing friends, I have had some wonderful holidays and days out, Mini Travellers has had more facelifts than I can recall, and Mini Travellers was a finalist in the BIBS 2015. and is a finalist in theMADS 2015.  It has been a whirlwind and I have enjoyed every minute.
I have three little girls Lily (aged 4 and three quarters, that three quarters is very important to her) and identical twins Izzy and Eve, aged 3 and three quarters.  I had them 13 months apart and if I think my blog has been a whirlwind, that certainly was. They are amazing, determined, beautiful little girls. I still work as a lawyer 3.5, soon to be 4 days a week and I try and find time for my wonderful (mostly) husband Matthew.
My family love to travel and whilst before we had the children we travelled to places such as Nepal, Cambodia, Iceland, Thailand, and India, to name a few.  We have been lucky enough just this year to have been skiing, travelled to Greece and are going to Turkey and Disneyland in the not too distant future.  Weekend away are dotted in-between too. We're not often at home!
This year I would love to develop the range of places visited on the blog and maybe incorporate some more regular contributors to the blog.  We already have the very lovely Emily Gettins.

I hope you'll enjoy reading Mini Travellers if you haven't found us already, and to all of those who do read our little piece of the internet, thank you so much for all your incredible support. www.minitravellers.co.uk
Find me on Facebook: https://www.facebook.com/minitravellers
Find me on Twitter: https://twitter.com/minitravellers
Find me on Instagram: https://instagram.com/mini_travellers/
Find me on Pinterest: https://www.pinterest.com/minitravellers/
Find me on Twitter: https://twitter.com/minitravellers
Find me on Instagram: https://instagram.com/mini_travellers/
Find me on Pinterest: https://www.pinterest.com/minitravellers/
<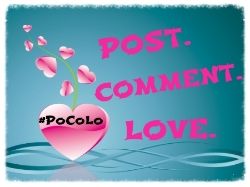 <div align="center"><a href="http://www.vevivos.com/post-comment-love" title="Post Comment Love"><img src=" http://i1322.photobucket.com/albums/u568/ToriWel/4e4a1bf6-07cb-494b-b06e-f959b1fe1311_zps654d027a.jpg" alt="Post Comment Love" style="border:none;" /></a></div>