With the arrival of Baby R I thought it would be a good opportunity to put all my time working in early years to his advantage, I'm always on the lookout for safe things around  the home for him to play with and he doesn't show much interest in any conventional baby toys after a few play sessions. He's much more intrigued with heuristic play things.
For those who aren't familiar with the term heuristic play, it means letting babies (and toddlers as well as children) explore an object, these are usually real, everyday items, stimulating the senses and creating a whole bunch of learning. I've been collecting treasure basket items for the last year, ready to put them to the test when the time came. At the moment, his favourite items are the shiny paper and wooden bead necklace, he's also fascinated watching the discovery bottle.
Babies don't need endless battery operated toys, intact they bore easy from something that only has a couple of functions. With treasure basket toys, the play opportunities are endless and only limited to their imagination. For the first 12 months, they are driven by sensory experiences so anything with different texture, shapes and sounds will fascinate them.
I'm storing everything in a wicker basket which I found in Store 21 for £5.99, if you're paying a visit to Ikea any time soon, you could fill one of them with some fab and safe household items for next to nothing. fantastic. You don't need to go mad for your first one, too much will overwhelm them. Just keep replacing the damaged items regularly and they'll never get bored.
I've pinned some more ideas on my
Baby Play Ideas Pinterest board
 which I'm adding to all the time,  feel free to pop over and pin or follow. (If you'd like to be added to the board to pin some Baby play ideas them send me your email address and I can add you.)
Foil blanket,   The type you find in a 1st aid box.
Ribbons,   most things go straight in his mouth and I can wash these. I've even hung some from his car seat to exercise his epic swiping and newly acquired grabbing skills to get that pincer grip working.
Coasters    Yup, you heard it right, coasters. They feel slippy, make a noise when banged together and make brilliant Frisbees!
Ball    Baby R is lucky to have a treasure basket wise God mother who buys him little presents for his stash. This one has colour as well as being really tactile. A juggling ball will have the same effect, just check for damage when teeth arrive.
Discovery bottle I make these using small fizzy drink or water bottles, filling them with water, sequins and glitter for visual ones and rice and feathers for noisy.  Make sure the lid is on very tight.
Mirror  Baby R loves looking at his self!
Wooden bowl the feel and sound of it when the wooden necklace hits it, fascinates him. He also likes the noise made from banging the coasters on top. As well as touching and exploring it his hands and mouth.
Flannel for touch and another item that's washable which is essential as it always ends up in his mouth.
Onyx bangle this is hard and cold to touch so quite soothing on his gums. I'll be getting rid of this one though as soon as his teeth come through.
Wooden bead necklace any bead necklace will do. (Always check that it's not damaged or has any loose beads, also avoid any with thin string visible as it could be damaged with tiny teeth) I dangle this above his head when he's lying on the floor and he tries swiping for it.
Bath Scrunchie a really unusual texture that's also good for throwing safely and can be washed easily.
Use your imagination then just sit (very close by!) and watch. Don't interfere too much, the idea is your baby plays at their own will and agenda.
Important information
Always supervise a baby when using a treasure basket, the idea is to let the baby take the lead and explore the items in their own time and way without interference from an adult however, never, ever leave them unattended. sit close by, they'll want to check in with you and will get maximum developmental benefit knowing you're there. Check items for damage before every play session. .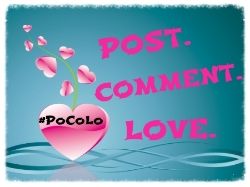 Related articles across the web